The Miami 48 Hour Film Project
Filmmaking teams from throughout the Miami area successfully completed a weekend of filmmaking. Films were due on Sunday, May 12 and the last few minutes before the deadline saw filmmakers, operating on little sleep and lots of adrenaline, rushing to get their films in on time.
All of the films that were submitted on Sunday night will screen on the dates below. Come see what Miami area filmmakers can do!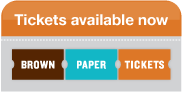 Filmmaker Blog
Want to hear about the Miami 48HFP from the filmmakers themselves? Then check out the Miami 48HFP filmmaker blog, where Miami 48HFP participants tell us stories of their wild weekend of filmmaking.
Miami 48HFP Events
Premiere Screenings
Date
May 17 & 18
Time
7pm and 9:00pm
Place
Hollywood Central Performing Arts Center, 1770 Monroe Street, Hollywood, FL 33020
Tickets
$ 14.00 (purchase them here)
Notes
Price includes Awards and Wrap party on Sat. May 18th, 9pm. Screening Groups are posted to the right.

Screening Times:
Screening Group A: Friday, May 17 at 7pm
Screening Group B: Friday, May 17 at 9:00pm
Screening Group C: Saturday, May 18 at 7pm
Awards and Wrap Party: Saturday, May 18 at 9pm

Come see the films, then join us at the Awards to celebrate!
Awards Ceremony
| | |
| --- | --- |
| Date | Saturday, May 18 |
| Time | 9pm |
| Place | Hollywood Central Performing Arts Center, 1770 Monroe Street, Hollywood, FL 33020 |
| Notes | Awards ceremony and wrap party to follow directly after screening group C. Bring your ticket stub (for A, B, or C) for entry to the awards ceremony. Individual awards ceremony tickets are $10.00 (Available at the door, Cash Only). |
Miami 48HFP Links